Psst… this one's for dads and kids only.

It's Mother's Day soon (March 26th, 2017) and, as nothing says love like home cooking, we've put together a list of recipes we think Mum will enjoy. There are recipes for breakfast in bed, family dinners and desserts aplenty. And don't worry dads -- they're all straightforward enough to let the kids take the lead! 

Strawberry Nutella French Toast Roll Ups
Okay, these aren't a typical breakfast, but Mother's Day isn't a typical day. It's a very special day where eating something that is basically a dessert at 8am is perfectly acceptable. RecipeTin Eats' recipe yields six roll ups for 15 minutes of your time and the ingredients can easily be scaled to make more...you know, just in case Mum doesn't save you any of the first batch.
Image: RecipeTinEats
Scrambled Egg
You can't really go wrong with scrambled eggs. They're really simple to make and sure to please. As presentation is a big thing on Mother's Day, swap bread for a bagel and lay the eggs on a bed of spinach. To make your eggs look like the ones in our video you'll need one bagel cut in half and toasted, and about 60g of leaf spinach.
Eggs Benedict 
If you really want to go up-market with your eggs, give The Kitchen Magpie's eggs benedict recipe a go. A lot of people are put off making eggs benedict because of the perceived trickiness, but it's really not that hard. It's all down to timing and the all-important tablespoon of vinegar in the water.
Image: The Kitchen Magpie
Ham & Cheese Croissants 
Honey roast ham between layers of Emmental cheese, crammed into a croissant and glazed in a Dijon mustard, honey and brown sugar sauce. Deliciousness from Aldi!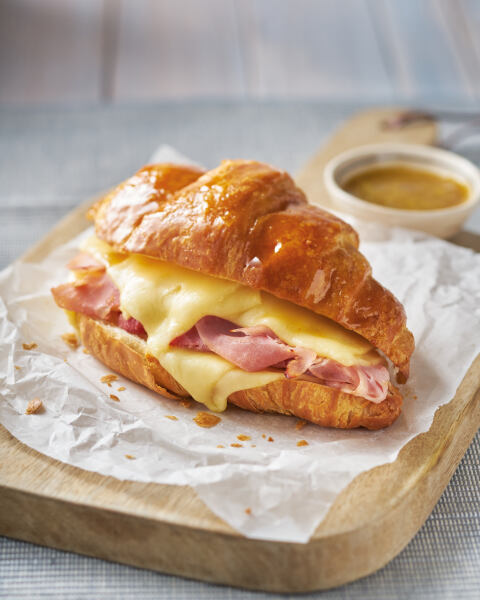 Image: Aldi
Banana & Ginger Smoothie
What if Mum isn't in the mood for a big breakfast? What if she's saving herself for the lunch you're about to prepare instead? Seems like the perfect opportunity to knock up this banana & ginger smoothie.
Gluten-Free Stir Fry
Our citrus chicken and veg concoction is a great alternative to unhealthy Chinese takeaway meals, coming in at an impressive 438 calories. It's tasty, healthy and gluten-free. More importantly, it's dead easy to make. Serve with rice for an enjoyable lunch or dinner.
Prawn Cocktail
Some call it old fashioned, we prefer 'classic'. If you're planning on making any of the savoury recipes below this one, Woman & Home's prawn cocktail is an impressive first course. Using cooked prawns saves time and means you'll only have to mix the sauce.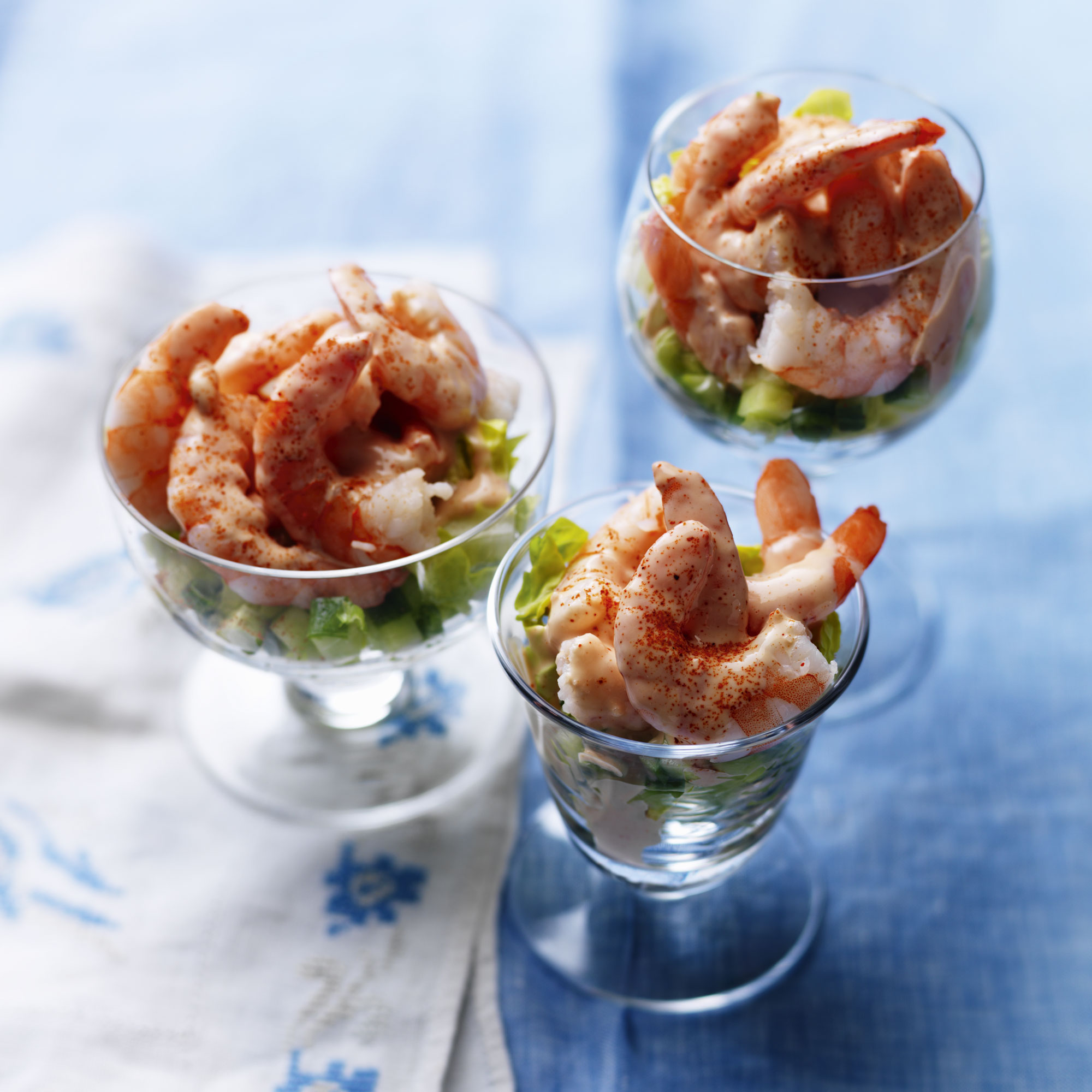 Image: Woman & Home
Chicken Pie
Don't worry; this isn't a macho deep fill chicken and gravy pie you'd find at a football match. Good to Know's offering is a hearty Moroccan pie with a creamy filling and buttery pastry that Mum will love. It also serves six, so everyone's a winner.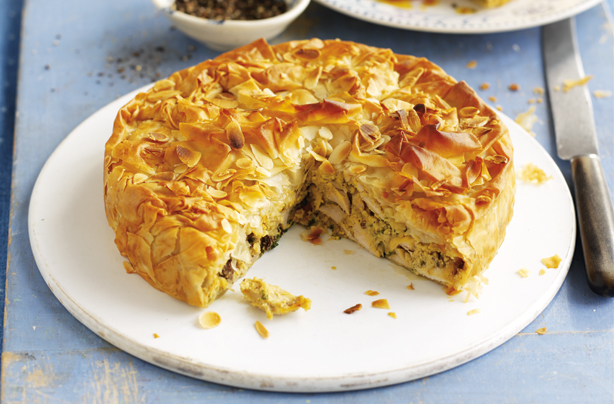 Image: Good to Know
Salmon en Papillote
This restaurant-calibre offering is another of our personal favourites from the Savisto YouTube collection. Salmon en Papillote is an upmarket meal that's befitting of Mum's special day. The addition of trendy hasselback potatoes add to the posh presentation and complement the fish perfectly.
Tortilla pizza
Day Dream Kitchen's tortilla pizzas are super simple to make and light to eat – perfect for lunch if you've something bigger planned for the evening (i.e Salmon en Papillote). The effort required doesn't extend far beyond piling all of the ingredients on to a tortilla and whacking it in the oven. Five minutes prep, eight minutes cooking, job done.
Image: Day Dream Kitchen
Rosemary Garlic Burgers with Gruyere
There's many a burger recipe out there suitable for Mother's Day. None, though, in our opinion are as instantly mouthwatering as this effort from Delish. The combination of garlic and rosemary patties, gruyere cheese and tangy sautéed onions is on a level most burgers can only dream of. Luckily, the recipe serves four so no one is left salivating watching Mum eat hers.
Image: Delish
Nutty Carrot Cake
Baking Mad's nutty sponge carrot cake recipe uses 300 grams of carrots. Surely enough to qualify it as at least one of our five-a-day? This loaf cake serves 10 so you might want to think about brewing up plenty of coffee.
Chocolate Brownie Cake
There's only one thing better than a chocolate brownie for our money and that's a whole brownie cake. BBC GoodFood's recipe is a great one for the kids to get involved with. Serve with cream or ice cream and a generous serving of seasonal fruit.
Image: BBC GoodFood
Biscuit Card
Just think how happy Mum will be opening her card on Mother's Day to find it's been hand-decorated with a flowery biscuit. A great idea from In The Playroom that yields enough biccies for all the mums in the family with a few to spare.
Image: In The Playroom
Cinnamon Rolls
Classic, home-made cinnamon rolls are a joy to behold. These are the easiest ones you'll ever make. A great recipe for novice bakers.
Image: Sally's Baking Addiction
No-Bake Cheesecake
We love this recipe from Little Dish. The kids can smash up the digestives, while the adults make the cream cheese filling. And no one has to go near the oven!
Image: Little Dish
Get the recipe
It's Mother's Day soon and, as nothing says love like home cooking, we've put together a list of recipes we think Mum will enjoy.