The Savisto Coffee Grinder has taken a bit of a hammering in the office this week, grinding up enough beans to maintain the caffeine levels of the coffee-loving workforce. In keeping this constant supply of ground coffee beans going, we began to ponder a life for coffee beyond the bottom of a cup. Coffee tastes great and it'll taste great however you consume it, so why not make more use of it in food? Okay, so that's not ground-breaking, Einstein levels of thinking – coffee has been used for all kinds of foods since forever – but it's that pondering that led to this blog post.
Rather than enjoying your coffee fix via the kettle, here are 16 other ways that ground beans taste delicious.
Cappuccino Profiteroles
Cappuccinos are at the very top of the tree when it comes to ways too enjoy coffee. Profiteroles are at the top of the tree when it comes to desserts. Put the two together and you've got an unusual, but delicious dessert. A creative recipe by Something for the Weekend's Simon Rimmer.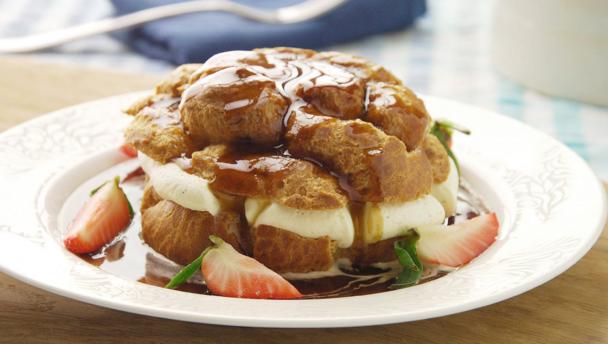 Image: BBC
Chocolate Coated Espresso Bean Scones
Golden, flaky and filled with a generous amount of chocolate-coated espresso beans, Butter & Brioche's sweet scones are best served straight from the oven for breakfast or afternoon tea.
Image: Butter & Brioche
Hazelnut Latte Chocolate Meringue Cookies
Meringue cookies might well be the best dessert gift France has given to the world. Well Plated By Erin's recipe delivers the light, crispy exterior and chewy inside that's synonymous with these treats and adds another level of delectability with dark chocolate, coffee and hazelnut. Perfect!
Image: Well Plated By Erin
Greek Yogurt with Coffee Fig Compote
Foodtastic Mom's recipe is for the more adventurous coffee lover. It's sounds a little strange, but you'll be surprised at how well figs and coffee complement each other and pair with the Greek yogurt. Tasty, healthy and loaded with caffeine!
Image: Foodtastic Mom
Coffee-Chipotle Pulled Pork Sliders
Good things come to those who wait. The Gouda Life's special recipe will take the best part of day to create, but the depth that the chipotle-coffee rub adds to the pork makes it all that time spent twiddling thumbs worthwhile. 
Image: The Gouda Life
Coffee and Chocolate Chia Seed Pudding
Chia seed puddings are simple and healthy. This coffee and chocolate variation by Eat Good 4 Life can be enjoyed as a snack or for dessert as an alternative to chocolate mousse.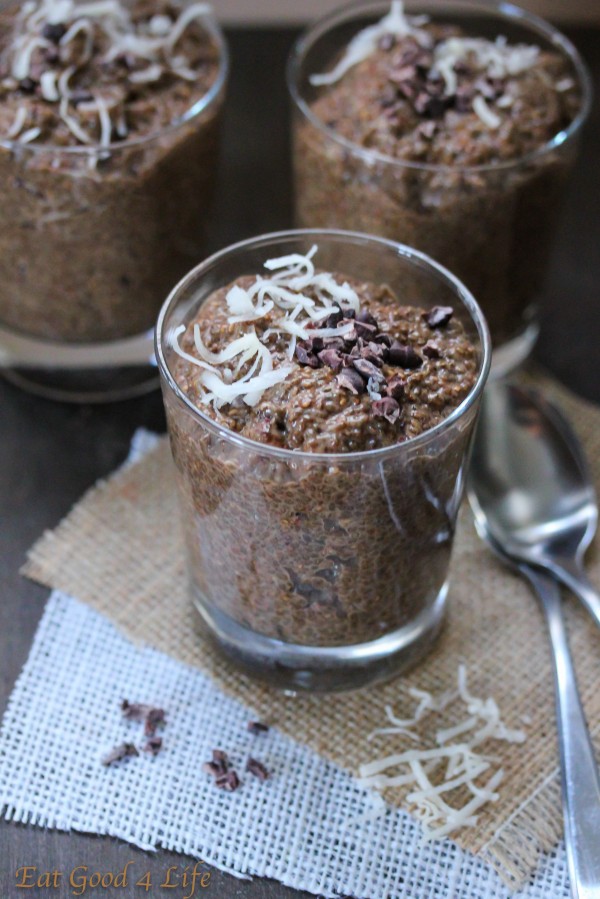 Image: Eat Good For Life
Salted Honey and Chocolate Bark
Two tablespoons of crushed coffee beans help provide a salty balance to this sweet Ritz cracker-based treat by Bon Appétit.
Image: Bon Appétit
Vanilla Bean Ice Cream with Espresso
Delia's classic vanilla recipe just got espresso'd. For best results, make with an ice cream maker and serve with homemade Scottish shortbread.
Image: Delia Online
Coffee Beef Stew
I Need Coffee's J.B. Bulharowski refuses to throw out coffee. This incessant reluctance led to ½ a cup of coffee being thrown sheepishly into a beef stew. The rest is history.
Image: I Need Coffee
Coffee Banana Protein Shake
A Cozy Kitchen pairs your morning coffee with your post-workout protein shake to create an enjoyable hybrid that's ready to drink in less than five minutes.
Image: A Cozy Kitchen
Glazed Chicken Breasts with Coffee BBQ Sauce
Utah-based executive chef, Frank Medoza, adds ¼ cup of strong brewed coffee to his BBQ sauce, introducing a smokiness and depth that pairs perfectly with the broiled chicken.
Image: Food & Wine
Coffee & Spice Rub
Use a dark coffee roast for stronger flavour or a lighter roast for a more subtle coffee rub that can be used to marinate chicken thighs, duck, beef, pork and lamb.
Image: A Good Appetite
Mexican Coffee
Laced with brandy, chocolate syrup and ground cinnamon and topped with whipped cream, Food.com's Mexican coffee is a proper winter warmer.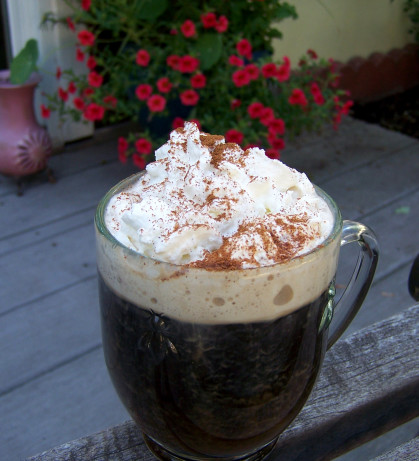 Image: Food.com
Mocha Popsicles
Take some extra-strong coffee or espresso, sweetened condensed milk and a little cocoa powder, mix it together, pour it into a lolly mould and freeze. A Cozy Kitchen's mocha popsicles will have you wondering why you've never done something like this before.
Image: A Cozy Kitchen
Grilled Green Salad with Coffee Vinaigrette
Don't worry too much about matching the exact vegetables used in this recipe. Bon Appétit recommends using whatever's in season. The real magic of this green salad is in the coffee.
Image:Bon Appétit
Fried Eggs with Coffee-Chipotle Mole
High in calcium and low in carbs, easy to make and ready in 20 minutes, Recipe of Health's nutritious recipe offers a unique take on the classic fried eggs breakfast.
Image: Recipe of Health
Coffee tastes great, and it will taste great however you consume it. So why not make more use of it in food? Rather than enjoying your coffee fix via the kettle, here are 16 other ways that ground beans taste delicious.