Vegetarian breakfasts are the best kind of breakfasts. They're bright and colourful and healthy – just what you need to kick off the day. There are all kinds of dishes to choose from too, from eggs to smoothies – even the classic full English breakfast has a veggie option!
So, in the spirit of starting the day as you mean to go on, here are 17 breakfast recipes that even most devoted carnivore will enjoy.
Breakfast Veggie Pitta Pizza
Pizza for breakfast in the UK typically means chowing down on last night's leftover takeaway. Over in Midwest USA, though, pizzas are made fresh for brekkie on a regular basis. Clean Eating Veggie Girl's pitta-based, egg and veggie-topped offering can be made from scratch in 20 minutes, and it's a lot healthier than a stale deep pan cheese feast!
Image: Clean Eating Veggie
Blueberry Baked Oatmeal
Cookie + Kate has loads of brilliant vegetarian recipes for all occasions – we highly recommend checking out her website. This blueberry baked oatmeal is packed full of good stuff: oats, nuts, maple syrup and, of course, blueberries. It's versatile too, in that you can use any fruit you like. 50 minutes of prep and cook time yields enough for 6-8 generous servings.
Image: Cookie + Kate
Poached eggs with broccoli, tomatoes & wholemeal flatbread
You can't go wrong with eggs for breakfast. Poached eggs in particular are a great way to start the day. For this recipe, BBC GoodFood places a poached egg on a bed of broccoli and tomatoes laid delicately on a flatbread.
Image: BBC GoodFood
Shakshuka
Shakshuka is a national obsession in Israel and staple of breakfast menus in northern Africa. Making it is a simple as throwing tinned tomatoes, spices and eggs into a pan.
Apple Banana Quinoa Breakfast Cups
Pumps & Iron's quinoa breakfast cups are dense and delicious. They can be eaten like muffins or paired with almond milk and enjoyed like oatmeal. Eating warm is recommended, but they can easily be consumed cold, on the go.
Image: Pumps & Iron
Strawberry, Banana & Avocado Smoothie
Avocado is one of those superfoods that everyone should introduce into their diet – its chock-full of protein, fibre and good fats, making it great for body and mind. This fruit smoothie by Organize Yourself Skinny is thick and filling and a great alternative to a cooked breakfast.
Image: Organize Yourself Skinny
Blueberry Oatmeal Waffles
Frozen blueberries folded into a standard batter makes for wonderful blueberry waffles. Follow Post Punk Kitchen's recipe and serve straight from the waffle iron, drizzled with maple syrup.
Image: Post Punk Kitchen
5-Ingredient Granola Bars
Minimalist Baker's recipe uses just five ingredients – dates, maple syrup, peanut butter, almonds and oats – to produce a sweet, crunchy, portable breakfast snack. And better still, there's no baking required!
Image: Minimalist Baker
Perfect Scrambled Eggs
There are scrambled eggs and then there are perfect scrambled eggs. Join us in the Savisto kitchen as we show you how to turn out light, creamy eggs for your toast.
Berry Smoothie Bowl
A smoothie bowl is, as the name suggests, a smoothie in a bowl. The only real difference is presentation and the fact you can get more whole fruits in there. Pop Sugar's Lizzie Fuhr tops her almond milk and frozen fruit bowl with blueberries, raspberries, granola and pepita seeds, but feel free to use any seasonal fruits you like.
Image: Pop Sugar
Breakfast Sandwich
This breakfast sandwich by Happy Life uses soy sausage in place of pork and replaces typical meat-based breakfast bun ingredients with bell pepper, hot sauce and maple syrup. With the option of additional toppings such as mushrooms or spinach, this is every bit as good as anything served up in a greasy spoon.
Image: Happy Life
French Toast
French toast involves soaking slightly stale bread in egg and frying it. If that sounds like what you know to be eggy bread, it's because it is. Our French toast recipe can be tweaked to suit your taste – served with fruit and syrup for a sweet breakfast or paired with eggs and bacon for a savoury dish.
Roasted Breakfast Potatoes
Crispy red potatoes roasted in the oven and served with a fried egg makes for a wonderful weekend breakfast dish. Another glorious recipe from the Cookie + Kate archive.
Image: Cookie + Kate
Power Packed Fruit & Veggie Muffins
Super Healthy Kids' muffin recipe is great for kids, especially picky eaters. Apples, carrots, courgettes and broccoli aren't the most appetising of foods to children. Disguise them in a light, fluffy cake, however…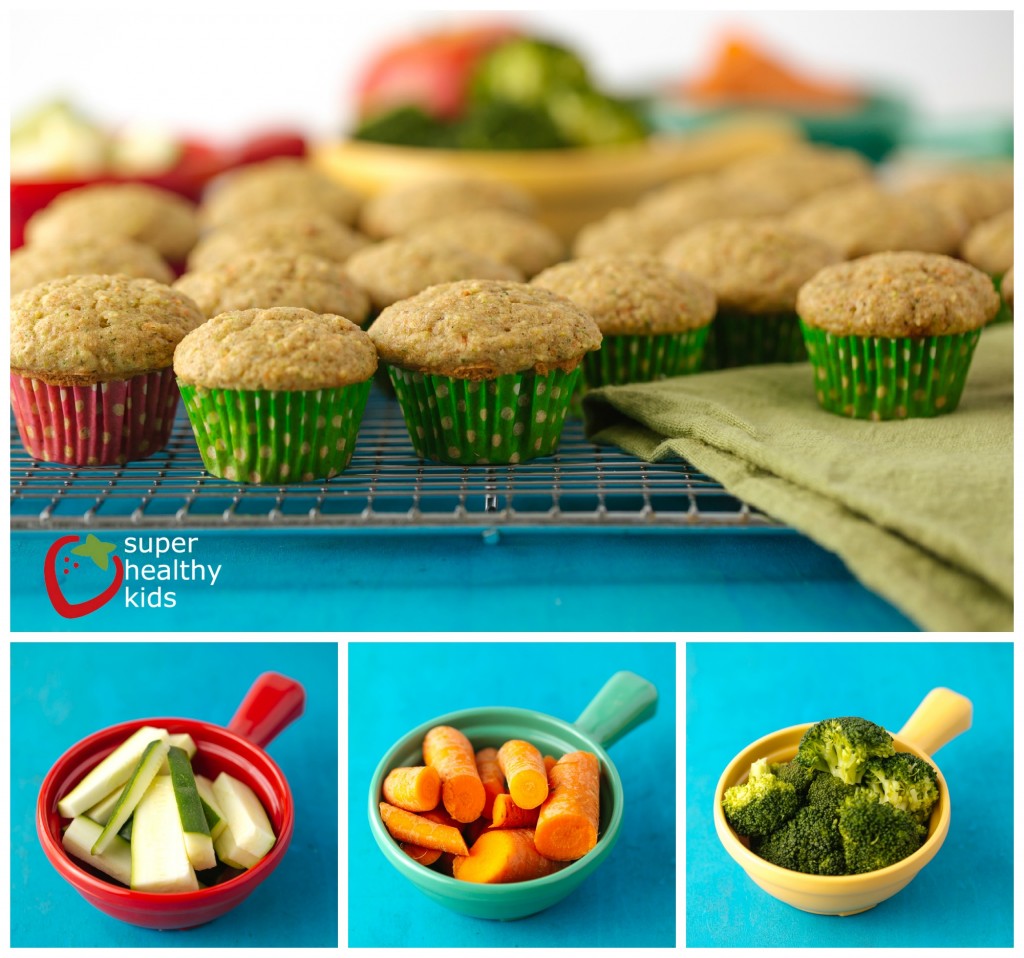 Image: Super Healthy Kids
Vanilla Milkshake
We're not sure what's more surprising about this milkshake: the fact it's actually a smoothie or that it contains tofu? What we are sure about is that this vegan offering from Pop Sugar packs in 17 grams of protein and makes a great liquid breakfast.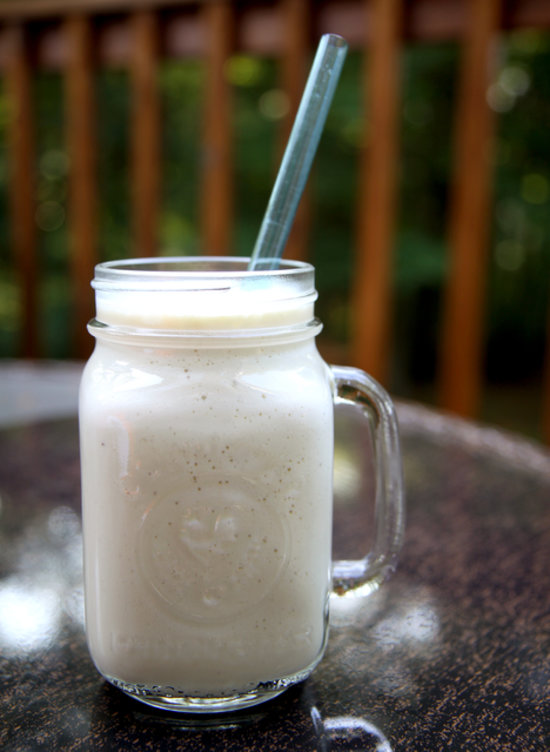 Image: Pop Sugar
Bircher Muesli
If you're taking breakfast seriously as the most important meal of the day, muesli should be close to the top of your go-to meal list. Spend a bit of time preparing Jamie Oliver's chia and pumpkin seed recipe the night before and enjoy brekkie on the move the next day.
Image Jamie Oliver
Veggie Full English
Vegetarian or not, we had to make room for a full English brekkie.  This recipe from The Happy Foodie features fry up staples eggs, baked beans, mushrooms and tomatoes, alongside spiralized sweet potatoes and garlic cloves. Better still, it's only 328 calories a serving!
Image: The Happy Foodie
Vegetarian breakfasts are the best kind of breakfasts. In the spirit of starting the day as you mean to go on, here are 17 breakfast recipes that even most devoted carnivore will enjoy.